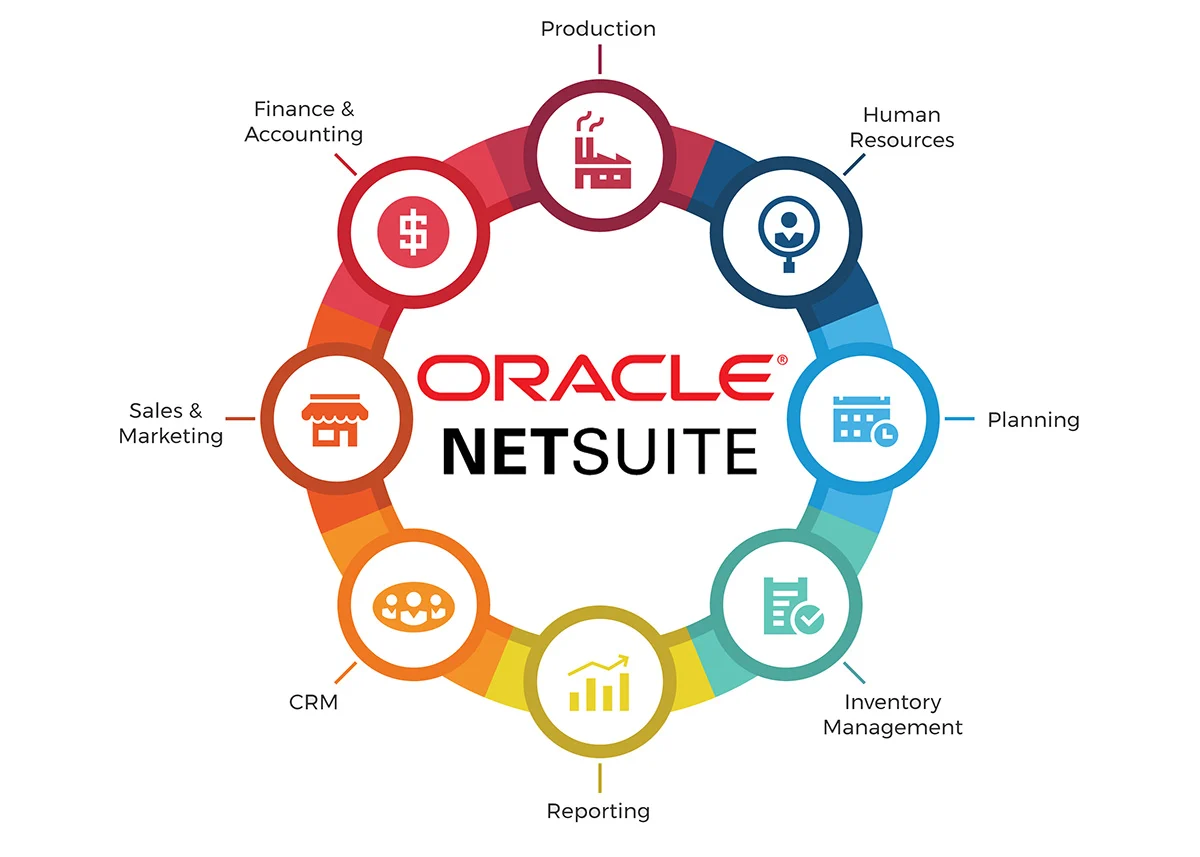 Make smarter decisions faster using the world's most deployed cloud ERP solutions.
NetSuite ERP is an all-in-one cloud business management solution that helps organizations operate more effectively by automating core processes and providing real-time visibility into operational and financial performance. With a single, integrated suite of applications for managing accounting, order processing, inventory management, production, supply chain, and warehouse operations, NetSuite ERP gives companies clear visibility into their data and tighter control over their businesses.
Accounting and Financial Management
The NetSuite ERP has extensive capabilities for providing practical accounting and financial management capabilities in a single cloud-based platform. Your businesses can handle financial management functions from a single source of finance, sales, and customer data.
Customer Relationship Management (CRM)
The Benefits of NetSuite CRM include the assistance to have improved business relationships with customers, streamlining the processes and enhanced business profitability with NetSuite CRM tools.
Warehousing and Manufacturing
The NetSuite provides extensive functions to deal with diverse industries like manufacturing and warehousing. It works by optimizing activities on large-scale business production and the essential management of financials and industry-specific needs.
Inventory Management
NetSuite helps to deal with business operations finances, logistics, and inventory in a unified business platform for deriving the potential benefits.
Analytics and Reporting
NetSuite ERP uses the best tools to drive business intelligence and generate reports to analyze business performance.
Capabilities of NetSuite ERP
Efficient management of the financial process
Enhanced Business Reporting
Best report generation tools with real-time information
Improved Inventory Costs
Foster Cash Flow
Cost Savings
Proper Process Standardization
Premium Supply Chain Management CRM
Benefits of having NetSuite ERP for your business
Single Solution for Business
Better Decision-Making
Multinational, Multilingual, Multicurrency, Multi-Subsidiary
Customizable
Data Security
Scalability
Get Started